---
There's no fixed formula to be like Rudina Dembacaj. Some know her as an actress, some as one of the most talked-about personalities on television and social media. Some recognize her for her business acumen, while others see her as a prominent wife. Rudina has managed to blend all these facets to create what we might call today, 'the Rudina Dembacaj brand.' This is her story, a journey filled with challenges, ambitious goals, and immense courage. Of course, when we talk about her, it's impossible not to learn new details about her television career, where she promises us fresh news along with numerous projects to look forward to. This is Rudina Dembacaj, revealing the recipe for becoming one's best self.
---
If you were to brand yourself, would "celebrity" or "businesswoman" fit the bill?
I'm against stereotyping. As hinted earlier, the word "VIP" or "celebrity" doesn't define me. But neither does merely "businesswoman". We're fortunate to live in an era when you can be whatever you want if you work hard. You can be an artist, an entrepreneur, a manager, a creator, simply a woman… or all of these together. There are days I just want to be Victoria's mom.
What were the most challenging obstacles you have had to overcome on this journey?
There isn't just one challenge; there are many, and they're all tough. For all of us. Otherwise, they wouldn't be called challenges. But I don't want to stop at them. I want to move beyond the other side of challenges. This is what I try to promote on my social networks as well. Rise, overcome, keep moving forward.
How has your career fulfilled you as a woman?
You say that when you're fulfilled, you're done, you've reached the end. My feet are firmly planted on the ground, and I'm constantly seeking. My professional life is rich; it has brought me much joy and growth. Work speaks better than I could about it, and it has given me new dimensions as a person. But I still think I have time to work and create to be called fulfilled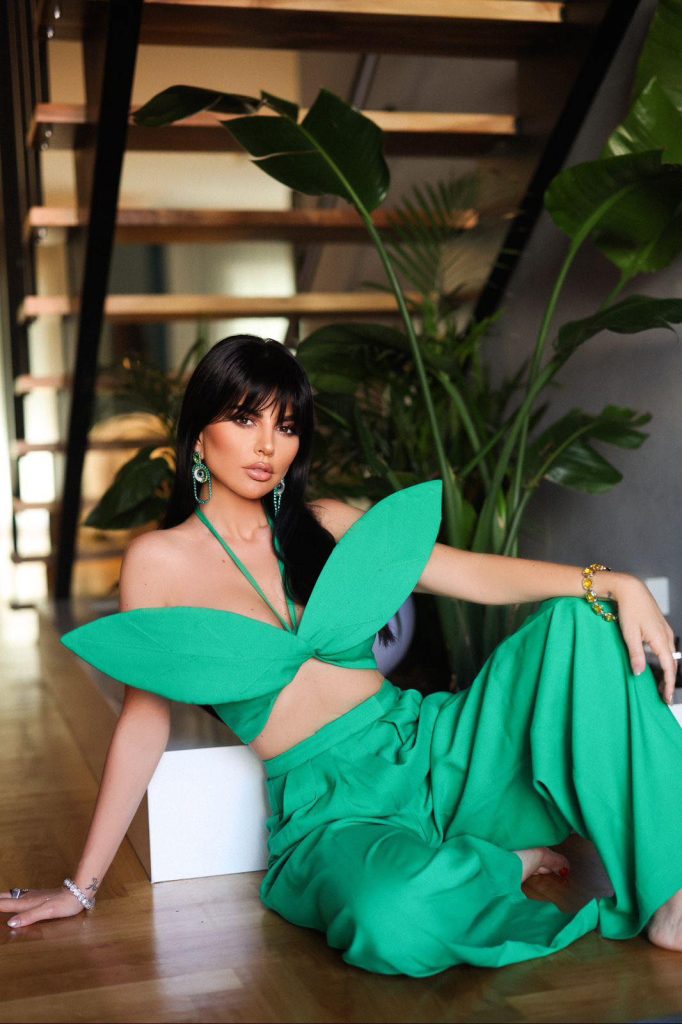 Being actively involved in empowering women, what is your most proud contribution?
I believe that being a woman itself is a contribution. A contribution to the family, to the children, to the way we women work and make society better. I don't want to be called a feminist, because we love men too, and we can't live without them. But unfortunately, there are still women in Albania who suffer just because they're women. So, I've tried to be supportive of every cause that defends women's equal opportunities with men. Women are naturally strong, and every woman deserves a chance in life. A few years ago, I launched an initiative called "My Highlanders," in support of girls and women in northern Albania. But in my way, I contribute every day. Sometimes just by responding to girls who write to me, seeking opinions or help, even for small things.
What is Rudina's next step: in television and business?
I'm working on several projects simultaneously. New things, entirely different. On stage, in cinema, on YouTube, around Tirana… they'll be made public at the right time and in the right way.
Did you enjoy this article and find it helpful? Why not share it with your social media network below?